Revitalizing a Historic Utah Business
Home > PORTFOLIO > Jones Paint
Revitalizing a
Historic Utah
Business
Jones Paint & Glass has been a trusted provider of windows, doors, glass and paint in Utah since 1938. Though everyone in the state can recite the famous. "When you hear the crash" jingle, Jones Paint & Glass came to us looking to revitalize their brand and reestablish their reputation as the top paint and glass company in Utah. Using a combination of digital advertising tactics, we were able to help them increase their exposure, generate new leads and substantially increase their annual revenue.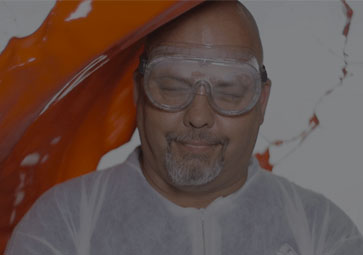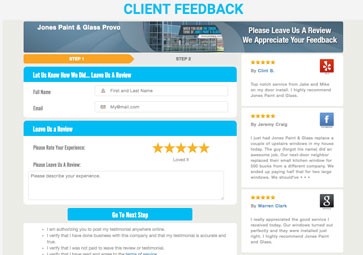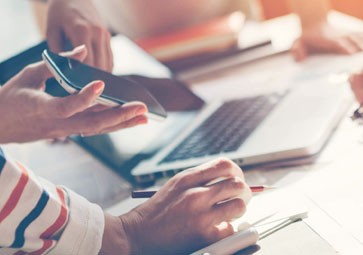 Pay-Per-Click

Reputation Management

SEO

Video Creation and Marketing
Jones Paint & Glass handed their pay-per-click advertising program over to us when they grew tired of achieving poor results with one of our competitors. Within just a month's time of taking over the program, we improved their ad click-through rate from 2.3% to 8.29%, their monthly ad clicks from 150 to 300 and we increased their call count from 54 calls to 115 calls. We did all of this with only 50% of their previous budget.
The branches of Jones Paint & Glass were struggling with a poor reputation when we implemented our reputation management program in 2015. Within eight months of using our system, the company's corporate location received 25 new positive reviews and improved from a 2.7 star rating to a 4.5 star rating.
Jones Paint & Glass wanted to show up more frequently on Google search, so our SEO team put together a plan to help improve their rankings for popular industry keywords on Google, specifically on mobile. Within six months we had all six branches of Jones Paint & Glass ranking for more than 100 keywords in the top three results in Google local search and in the top five results on Google Mobile. In total, our SEO efforts have helped Jones Paint & Glass rank for over 250 keywords that they weren't ranking for in the past.
In 2015, our video team produced a series of five branding and promotional videos for Jones Paint & Glass. Over a nine-month period, our digital advertising team created various video ad campaigns and generated over 1 million unique views. The company's exposure was off the charts and their monthly store revenue increased as a result.
"I'd definitely recommend Skoshe to other friends and businesses, especially those who are lost and confused about moving forward with modern day marketing. Their team has what it takes to put things together. Even in the early stages we are benefitting greatly from working so close with Skoshe."