John Paras Furniture Case Study
John Paras Furniture was incorporated in 1961 and has locations in Utah and Wyoming. With full showrooms and warehouses, they offer a wonderful selection of furniture to fit any need. They provide everyday sale prices, and their knowledge of furniture and mattresses sets them high above the competition.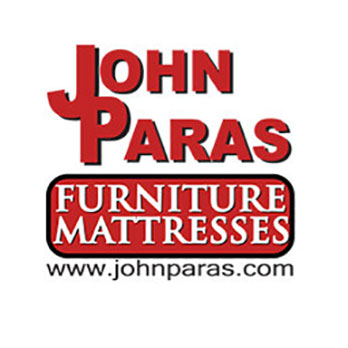 Situation
Just like other product- and service-related businesses, to be successful in the furniture and mattresses industry, everything is contingent upon referrals and customer ratings. With the vast majority of consumers going online to read and evaluate their options before they visit a store, John Paras Furniture needed to improve their online Google ratings. They wanted to increase their Google ratings for each location and be competitive in the local markets.

Solution
To solve the problem, we recommended our reputation management service that allows a business to influence and control their online reputation. Through the provided dashboard, it's easy to track, monitor, and control how a brand is viewed and perceived by consumers. This includes receiving alerts when both positive and negative reviews are posted on any platform, the ability to respond to those reviews from one central location, as well as the capacity to request reviews through text or email.
Results
Utilizing the reputation management service was a success for John Paras Furniture. They were able to dramatically increase positive reviews for all 4 of their locations, going from as few as 11 reviews to 112 in a very short time at their Ogden location, as well as seeing amazing results at the other 3 stores.
John Paras Rock Springs Location: Added 53 New Reviews
John Paras West Valley Location: Added 116 New Reviews
John Paras Sandy Location: Added 149 New Reviews
Since the majority of consumers go online to find the products and services they need, and 86% of them read reviews for local businesses, the first impression they receive about a business needs to be positive. Monitoring online reviews helped prevent negative news and gave valuable insights into what people love about John Paras products and services; it played a major role in John Paras's success.