Law Office of C. Gregory Coburn Case Study
At the Law Office of C. Gregory Coburn, you will find a highly qualified criminal lawyer who is dedicated to aggressively winning each case. He treats every client with care and respect while assertively fighting for their rights. He is diligent and attentive while handling each case to ensure that rights are protected. He believes in a no-nonsense approach to practicing law, but he also cares about helping each client.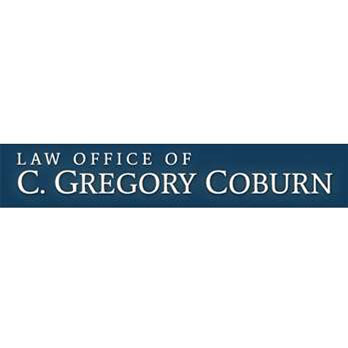 Situation
Not satisfied with their marketing agency and the results they were getting, the Law Office of C. Gregory Coburn was looking for a company that could increase their online traffic while providing consistent and in-depth monthly reporting. Knowing details of the ongoing marketing campaign efforts was paramount in the decision of who they would hire to run their digital online presence going forward.

Solution
Understanding that criminal law is a competitive industry, we did a complete analysis and online audit for the Law Office of C. Gregory Coburn. We looked at the main competition in the area and the keywords they were ranking for, plus we analyzed the different marketing tactics they were using to achieve their results. Then we outlined a strategy for the law office that included a new website, SEO, and listings management to increase backlinks and domain authority for the new website.
Results
Within 8 months of designing and creating the new website, we were able to create 175 backlinks and get the Law Office of C. Gregory Coburn ranking for an additional 66 keywords. Their organic visitors increased over 78%, and their Google queries went from 92 per month to over 320 per month.
78.7% increase in organic visitors
New SERP results for 66 keywords
175 new backlinks created
As part of the marketing campaign that we conducted for the Law Office of C. Gregory Coburn, we included a monthly analysis and breakdown of the ongoing results. We continue to share these results with the law office via telephone call each month, allowing them to see exactly how their campaign is progressing. This information is then used to calculate our next steps and reassess our strategy going forward. This attention to detail was exactly what the law office needed and made choosing our services an easy decision.