Romex Pest Control Case Study
Romex is a startup local pest control company serving the North Dallas area in Texas. The technicians at Romex live in the communities they serve and consist of a team of professionals that love what they do and have been trained to do it efficiently and professionally. They guarantee their work and the products they use to keep pests out of homes and to keep their customers happy.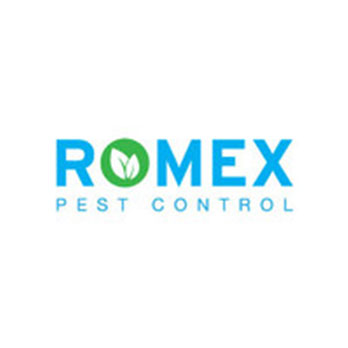 Situation
As a brand-new pest control company, Romex set lofty goals for themselves with a desire to be the dominant provider of pest control services in the Dallas, TX area. With no shortage of competition, Romex needed to take control of their online visibility and quickly establish a reputation in the local community as a major player. They had some great salespeople but were looking for additional leads from online sources. And most importantly, they needed to provide confidence to potential new customers deciding whether or not to use Romex.

Solution
After presenting our marketing solution, we concluded that Romex needed to put the majority of their focus on search engine optimization, reputation management, and listings management. We used SEO to target keywords and then created new content to improve the website's onsite and offsite optimizations. We then crafted a robust plan to increase their online reviews, with a goal to get a 100% increase in 5-star reviews. And lastly, we began updating the online information for Romex in hundreds of the most prominent online directories to improve their visibility and take control of their online profiles.
Results
We quickly took Romex's online visits from zero to an average of over 500+ visitors per month.
500% increase in website traffic
450+ new google 5-star reviews
Organic search #1 source of incoming calls
The organic traffic coming to their website is now the #1 source of incoming phone calls for the company. They currently have a steady flow of leads and are growing rapidly, continually hiring and expanding to keep up with demand. Now they have more 5-star reviews than any other pest control company in the area, which has led to an abundance of new clients.