The Pizza Factory Case Study
"[You were] the right fit for us from the beginning. [You] did [your] homework and came to us with a marketing plan that connected us with new customers and helped us better serve the customers we already have."
—The Pizza Factory
The Pizza Factory opened in Cedar City, UT, back in 1974. It began when a group of friends came to Southern Utah on a ski vacation and found that there wasn't a pizza parlor in the area. They then decided to share the treasure, opening up new locations as far north as Ogden. Each location has a personal involvement with the community in which it is located, providing a great place and environment where people can come and enjoy lunch and dinner. They create original recipes, homemade sauces, and patrons can have anything their own way, custom-built.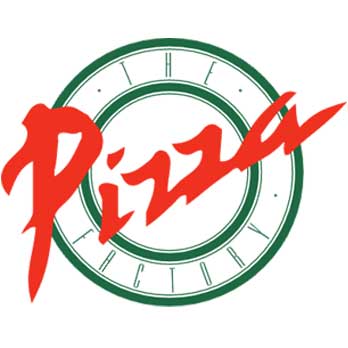 Situation
The Pizza Factory, like many other businesses, had a strong distaste for advertising based on past experiences with different marketing firms. Even so, they were extremely concerned that their current marketing was not up to par and wouldn't be sufficient to allow for continuous growth. The advertising they were utilizing was also a bit outdated, and they hadn't seen a good ROI in some time. Frustrated and on the brink of giving up, they decided to give our services a try and requested a full marketing audit and research analysis.

Solution
After the analysis was completed, we outlined a digital marketing plan that would define our approach for the next 12 months. The comprehensive plan we put in place included a new and updated website, search engine marketing (Google pay-per-click), several new creative videos, the formation of a VIP club for frequent diners, email marketing to the VIP club, social media advertising, as well as a reputation management tool to help increase customer reviews because online reviews are an important key to restaurant success.
Results
The impact felt by the new marketing plan was immediate.
1,000% increase in website views
5,000 new frequent diners

Monthly views on the website went from 400 to 4,000. The VIP club for frequent diners quickly grew to over 5,000 members, and the email marketing campaign we put in place ensures they regularly come into the restaurant after receiving email offers. One of the biggest surprises for the owners was that they began selling out of some menu items that they had never sold out of in 35 years.